Focused on the Task Ahead
CORAL GABLES, Fla. – On any given night, a new Hurricane can lead the team in scoring. That is the identity of the Miami women's basketball team this season; a team with a 'next-man-up' mentality.
In Sunday's contest against Syracuse, those Canes were freshman Nyayongah Gony and junior Jamir Huston.
"There were three or four players on our team that showed heart, concern and care and Jamir and Nyayongah were definitely two of them," head coach Katie Meier said. "They responded to the challenges that we gave them. They made the extra effort and didn't hope that the hard stuff was someone else's job."
Both Gony and Huston set new career highs in scoring with 13 and 12 points, respectively. The effort and dedication the duo showed at Syracuse kept them on the court, resulting in new season highs in minutes for Gony (22) and Huston (26).
For Gony, the Lincoln, Neb., native was just in her rhythm.
"I didn't put any pressure on myself," Gony said. "I was able to play without worrying about other variables and just be myself."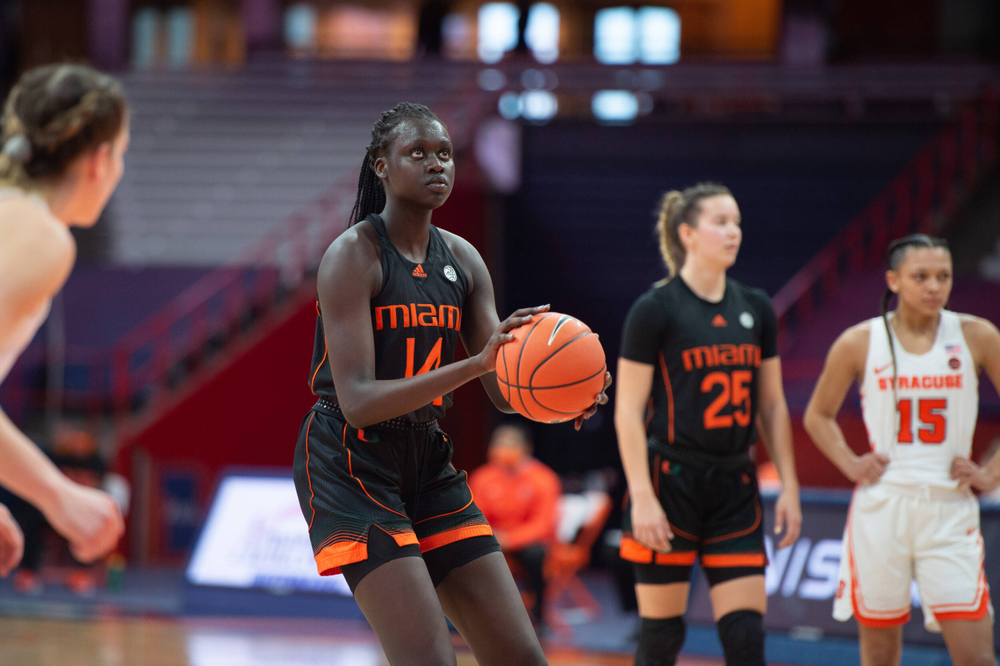 While the pair, along with contributions from Naomi Mbandu and Endia Banks, battled against the Orange, the Canes couldn't put together a complete game on Sunday.
"I need some character from my team," Meier said. "We can't just show up on Thursday and expect to win. Pitt plays with heart does a great job of being really aggressive on the defensive end."
The Canes are no strangers to rallying from a loss, having done so multiple times this season. Miami is 3-1 in games following a loss, including decisive victories over Clemson and North Carolina earlier this month.
With a couple days preparation under its belt, Miami is ready to take on the Panthers on Thursday.
"I was a little nervous going into practice because, after a loss like that, you don't know what to expect," Gony said. "But it was really important for us to straighten up and refocus and we had a couple good practices."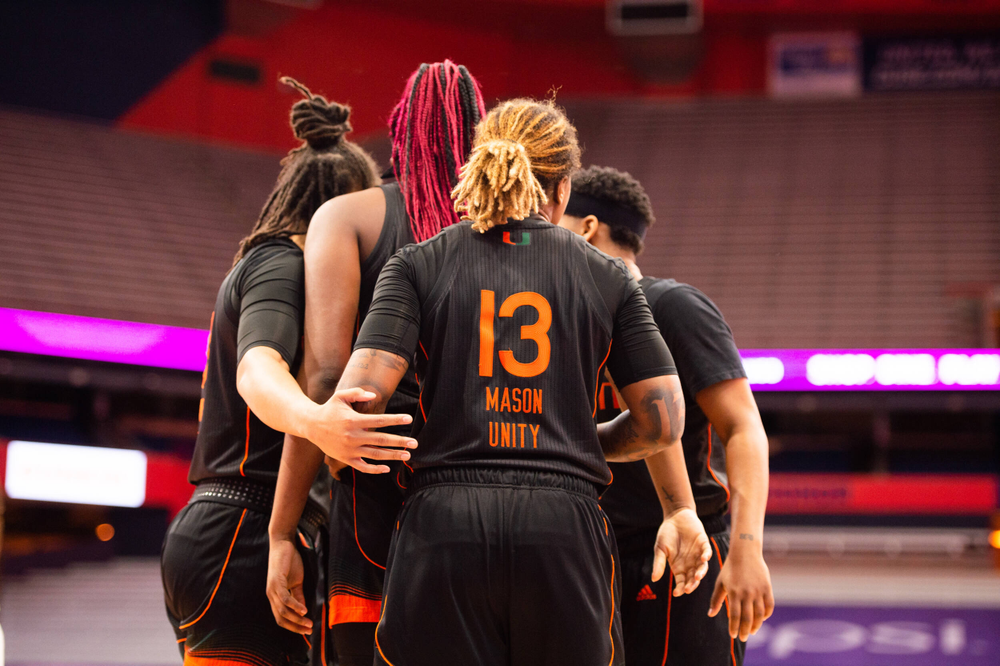 This will be the 33rd overall meeting between the Canes and the Panthers, but just the eighth time meeting as conference foes as Pittsburgh did not join the ACC until 2013. Miami holds the 23-9 advantage in the all-time series and is 6-6 when playing in Pittsburgh.
The Canes posted a 73-54 victory in the 2019-20 regular season finale against the Panthers. Then-junior Kelsey Marshall paced the Canes in scoring, pouring in 21 points on 8-of-12 shooting, including five 3-pointers.
Tipoff is set for 6 p.m. and the game will air on ACC Network with Pam Ward and LaChina Robinson on the call. Fans can also listen to the game on WVUM 90.5.