Miami Ready to Tip Off 2020-21
CORAL GABLES, Fla. – As the days grow shorter and the temperatures continue to drop, it can only mean one thing; basketball season is here.
The Miami women's basketball team tips off the 2020-21 season in just under a week when it host Jacksonville for the season opener on Nov. 25.
The upcoming season looks a little different for the Canes as opening tip is a couple weeks later than normal. Additionally, Miami will only play 24 regular season games, with 20 of them coming against ACC opponents.
"We're locked in," head coach Katie Meier said. "For the next week, it's just about habits and behavior and discipline."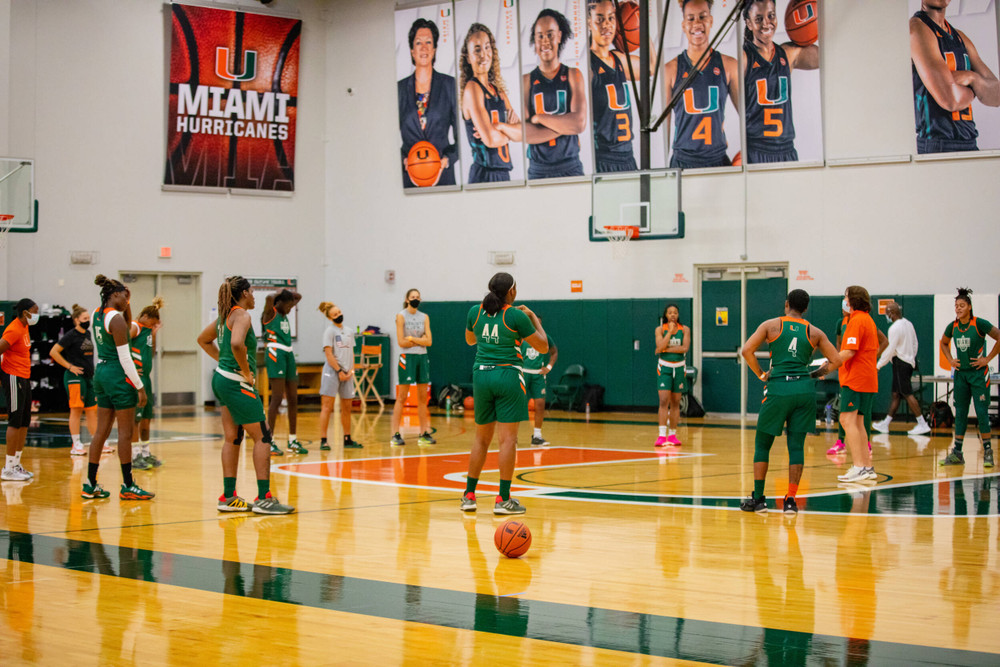 The core of the 2019-20 Miami roster returns this season, led by a quartet of senior guards in Endia Banks, Mykea Gray, Kelsey Marshall and Taylor Mason. The Canes will have to suit up without WNBA player Beatrice Mompremier this season, but Meier is confident that sophomores Brianna Jackson and Sydnee Roby will step up this season.
"Sydnee was very committed to her conditioning and making that leap from freshman and sophomore year, which is crucial in our program," Meier said. "Bri brings back the experience having started 16 games last season when Beatrice was injured."
In addition to the returning pieces, Miami adds four newcomers, three of whom hail from overseas. Naomi Mbandu becomes the second French player on the Canes, alongside Kenza Salgues, while Karla Erjavec and Paula Fraile Ruiz come from Croatia and Spain, respectively.
The diversity of the roster shows with five international players hailing from four different countries. All five players have represented their respective countries at a variety of FIBA events over the past few years.
"We have a very athletic style and we've been able to use the international players in the areas of the vision and the passing," Meier said. "They really keep us playing fast and I've really fallen in love with that combination of talent."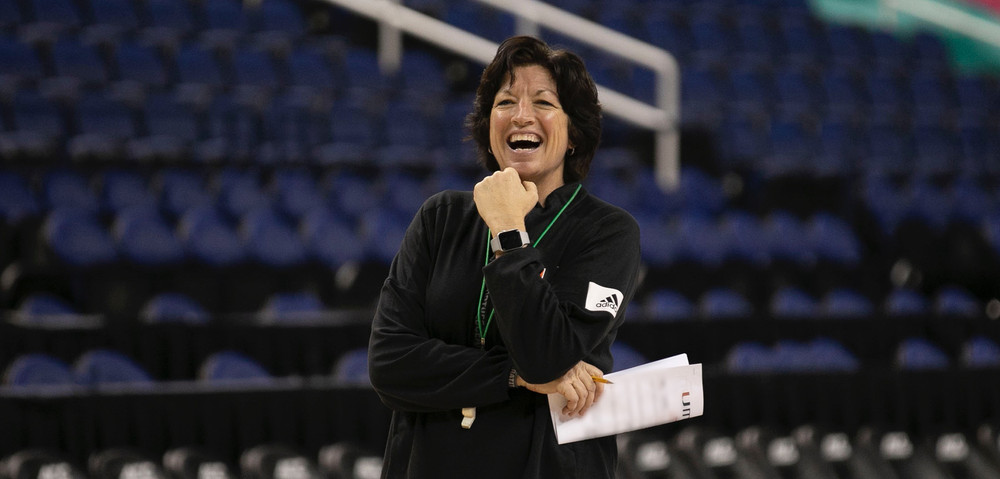 At the helm of it all, Meier is preparing for her 20th season of coaching in 2020-21. In 19 seasons, she has coached her teams to 14 postseason appearances and has totaled 11 20-win seasons.
Alongside her this year will be newly elevated associate head coach Octavia Blue, returning assistant coach Fitzroy Anthony and a new face in Kelley Gibson.
The Canes were picked to finish 10th in the ACC by league coaches and 11th by the Blue Ribbon Panel. Miami will have its first crack at ACC competition on Dec. 10 when it hosts Syracuse for the conference opener.
Until then, the Canes will continue to prepare for what is likely to be a season full of surprises.