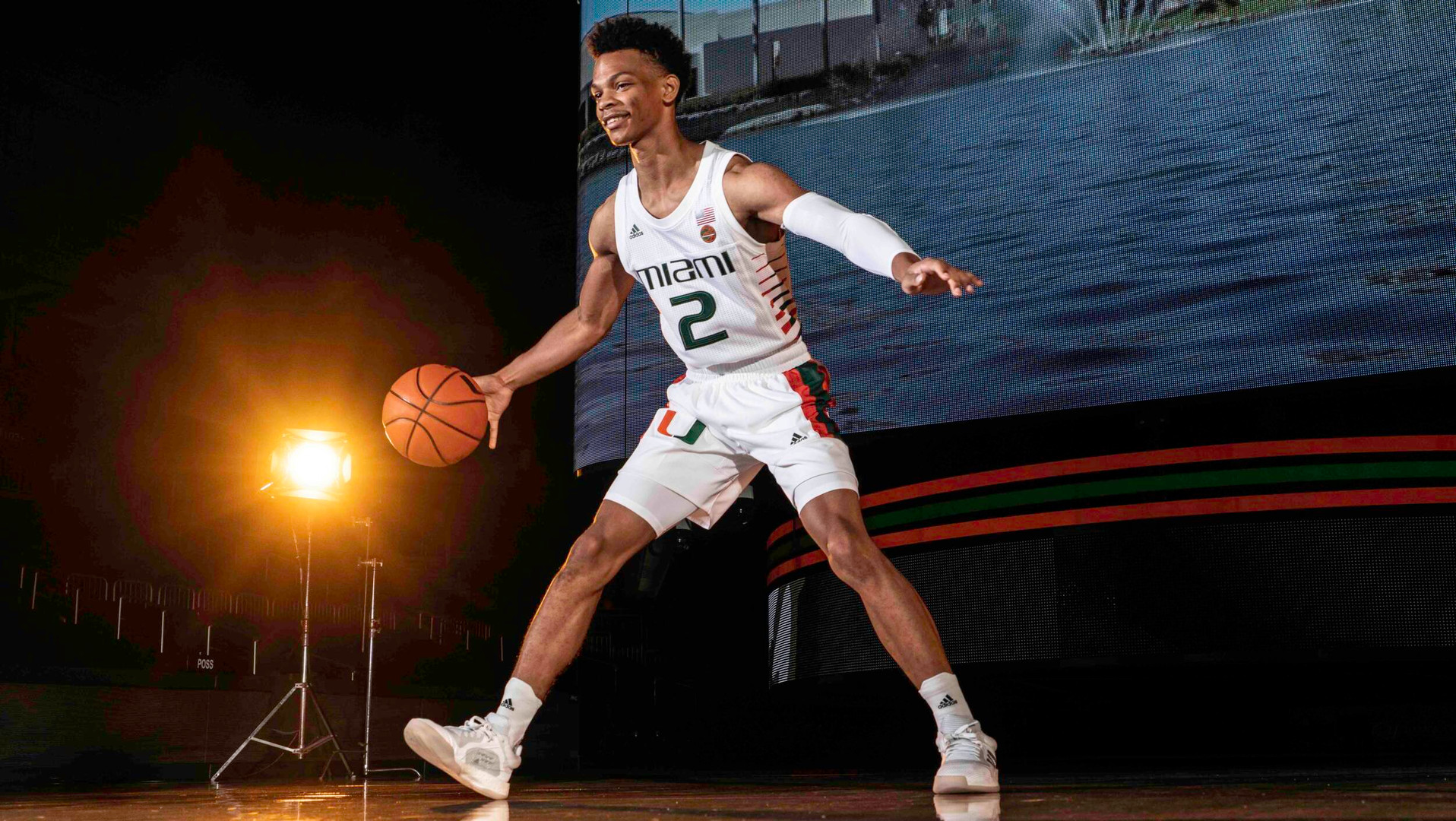 CORAL GABLES, Fla. – To say Isaiah Wong's freshman campaign started off cold would be generous.
To say it ended hot would simply not be doing him justice.
Through the first 18 contests of the year, Wong averaged 3.1 points, 1.7 rebounds and 0.6 assists per game, while shooting 29.7 percent (19-of-64) from the floor, 30.8 percent (4-of-13) from 3-point range and 60.9 percent (14-of-23) at the line.
He ranked eighth on the team in scoring during that span and only three times did he surpass five points, notching a high of eight.
"It was real frustrating. Just seeing all these kids coming in—they were doing their thing and I was just struggling, missing shots that I normally make," Wong recalled. "So, I felt like just coming into the game, I was like, 'What's happening?' My mental game, it was not there at the time. During warmups, I was missing layups. I was air-balling shots during warmups. It was just not happening for me. During practice too, I was just really overthinking stuff."
Over the final 13 outings, Wong averaged 14.2 points, 4.7 rebounds and 1.6 assists per game, while shooting 47.6 percent (60-of-126) from the field, 39.5 percent (15-of-38) beyond the arc and 92.5 percent (49-of-53) at the stripe.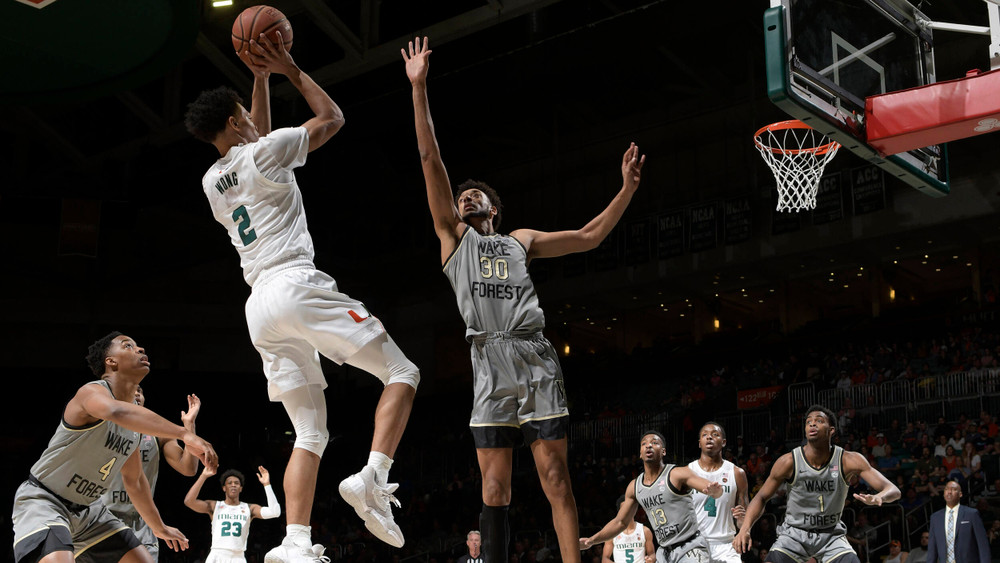 He placed second among Hurricanes in scoring in that stretch, tallied double-digit points 10 times and thrice eclipsed 20.
"I felt like I always had this in me," Wong shared. "It was just recognizing it and getting my confidence up."
Wong went from an afterthought on opponents' scouting report to the very forefront of it. He claimed back-to-back ACC Freshman of the Week accolades, becoming the second Hurricane to do so along with Lonnie Walker IV, a one-and-done, top-20 NBA draftee.
Although his stats really started to shift in the 19th game, Wong actually felt like it was in the prior outing, at famed Cameron Indoor Stadium in Durham, N.C., when he began to get in the groove.
"I felt like the Duke game when I had [eight] points, I felt like I was coming back. It was Duke and I … wasn't really scoring, but I felt like when I was missing, I was feeling my touch coming back," Wong shared. "So I was like, 'These are good misses. I'm making some of them.' I was getting my touch coming back."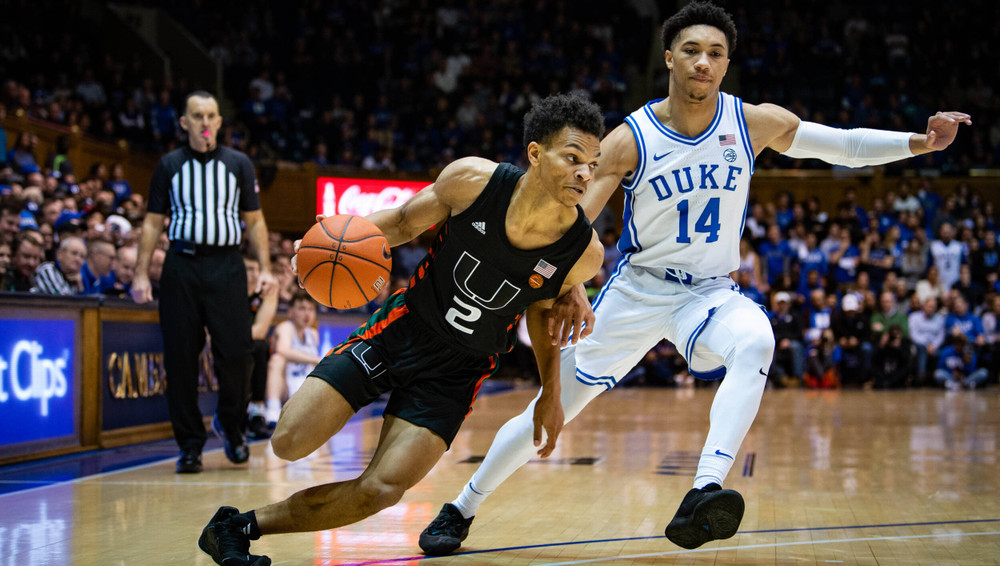 Starting guards Chris Lykes and Kameron McGusty missed the next game, a road matchup at North Carolina, due to injury. That gave Wong a chance to earn his first start as a collegian.
After posting 19 points on 6-of-11 shooting against the Tar Heels, Wong never lost his spot. He opened every game the rest of the season.
"The opportunity that Isaiah had to move into the starting lineup changed everything about his freshman year," Miami head coach Jim Larrañaga said. "…When you're a sub, the one thing you know is when you go in there, you're going to come out so that the coach can get the starter back in. But once you move into the starting lineup and you know you're going to play 30 minutes or more, it helps you to relax and play with a lot more confidence."
Wong credits assistant coach Adam Fisher for providing suggestions during the season to help him understand concepts at both ends of the floor better.
It all paid off during those final 13 games when Wong showed everything he could do, putting on full display the talents that made him a consensus top-80 recruit.
"He always had that potential; he just had to gain some experience," Larrañaga said. "The mental part of the game, learning a new offense, learning your responsibilities defensively, those were the more difficult things for Isaiah, [as was] getting accustomed to being the youngest guy on the team rather than the oldest. Just a lot of adjustments that just took time [for him] to overcome."
Now that he has all of that behind him, Wong is looking to carry the late-season success from 2019-20 into his second campaign.
The 6-foot-3 guard feels capable of doing just that.
"I feel a lot more confident going from freshman to sophomore year because I feel more adjusted," Wong shared. "I know a lot more than I knew my freshman year. I'm a lot more comfortable running the plays … and [I am] used to college right now."
Wong also recognizes that in addition to his increased understanding on the hardwood, he needs to put in extra effort off it. He has thus made it a priority to get up additional shots and spend more time in the weight room.
In addition, Wong will need to adjust once again when the season begins, albeit this time in a different way.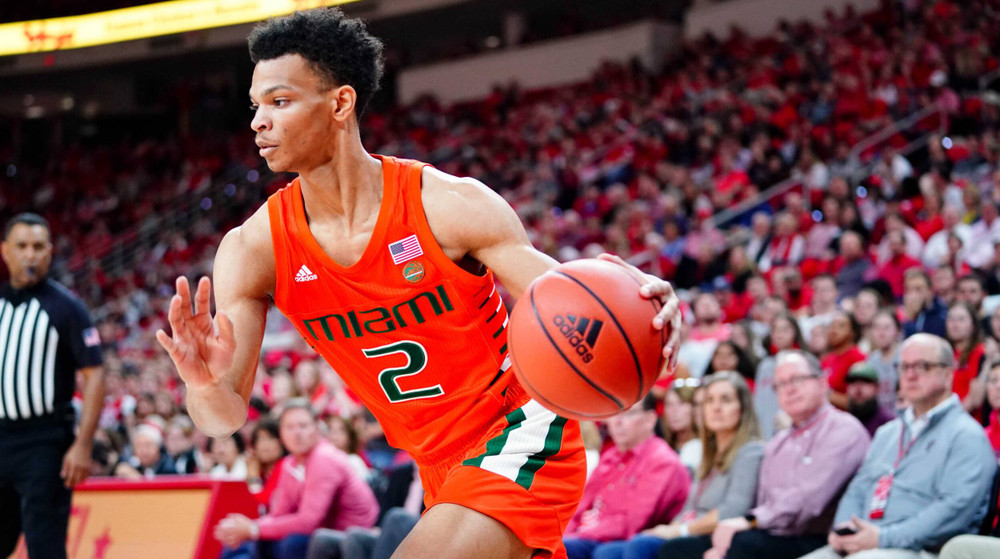 "Last year he primarily played the two-guard spot. This year we're expecting him to play the one and two," Larrañaga said. We're expecting him to have a little more versatility and play multiple positions, including the point guard position."
Wong also has another role that he plans to take on during his sophomore campaign and that is one of a leader.
Having gone through his own difficulties as a freshman, he wants to be there for this year's crop of newcomers—forward Matt Cross and guard Earl Timberlake—when they do so, as well as be there for the team as a whole.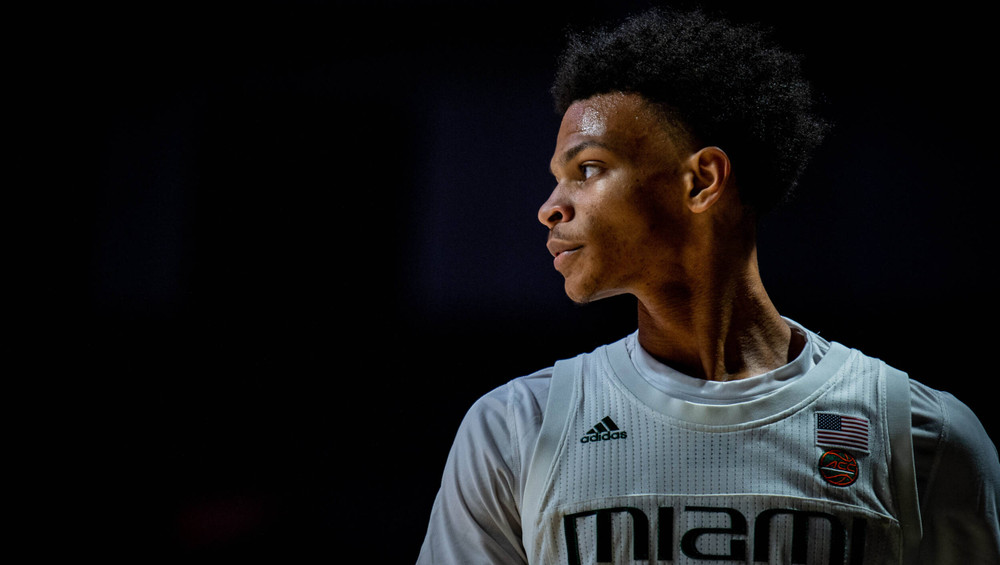 "Just being more vocal, [as well as] just trying to calm down sometimes when people are in a rush when we're struggling," Wong said of his goals for this season. "When we're down, just try to figure out what's happening and try to get better as a team. We got freshmen on the team—we got Earl and Matt—and I know they're going to have times when they struggle and I'm going to try to help them throughout the season."
Along with Cross, Timberlake and Nysier Brooks, a redshirt senior center who sat out last year as a transfer, the Hurricanes return eight of 10 scholarship letter winners from the 2019-20 season. That list includes four of five starters.
Miami is looking to get back to the NCAA Tournament for the fourth time in six years and Wong thinks the team has a chance "to be very good."
The Piscataway, N.J., native feels the Hurricanes will be consistently capable of producing points and knows defensive toughness will be of significant importance.
Now, after months of on-court troubles transformed into dazzling performances, Wong is set to play a vital role in both areas.
"He's gone through the struggles that freshmen go through, but I think he's practicing very hard and very well, and will be very ready to have a successful sophomore campaign," Larrañaga said. "…He's going to be a huge factor because he not only can score the ball on offense, he's also learned to be a very good defender."