A New Gameday Experience
Don't miss out on the action on Saturdays! With the Miami Hurricanes app, you will have everything you need to know prior to the game, from statistical leaders and team comparisons to projected starting lineups and articles/videos you may have missed.
If you're at home games at Hard Rock Stadium, you will receive the Gameday Central experience, where you can watch the Hurricanes Gameday pre-game show, learn about updated safety protocols and parking guidelines, order concessions and Team Store merchandise, and more!
During the game, you can enjoy a great second-screen experience with in-depth stats and highlights or get score update notifications if you can't catch the game. After the game is over, you will receive a thorough post-game recap with highlights, pressers, and photo galleries!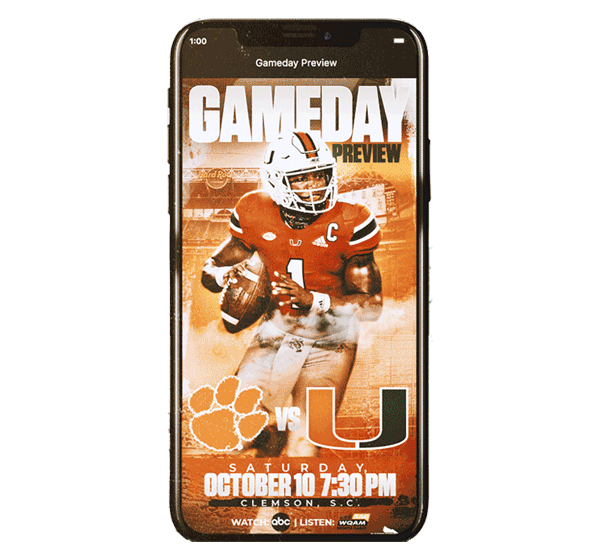 Customize Your Preferences
Create your own personalized content newsfeed and enjoy behind-the-scenes articles & videos. Begin your journey to gameday by engaging with our new shopping experience, Browse our official team store for all the latest Canes gear and purchase tickets to experience the thrill of gameday this season!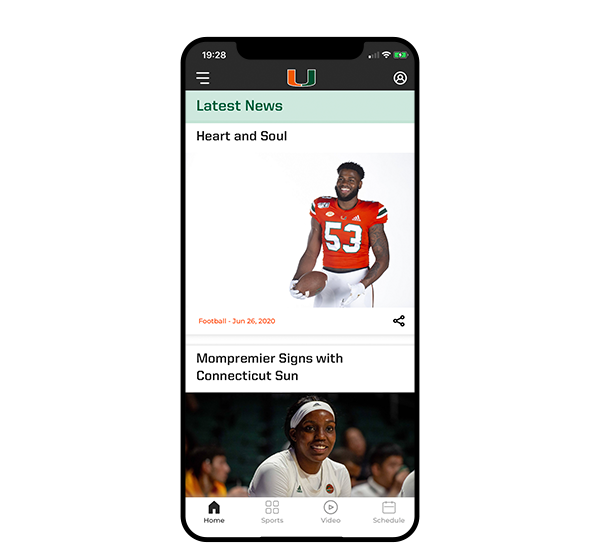 Personalized News Feed
Follow your favorite Hurricanes teams, and instantly get the latest news, personalized for you. Have a customized sports experience, and be the first to know all about the Canes!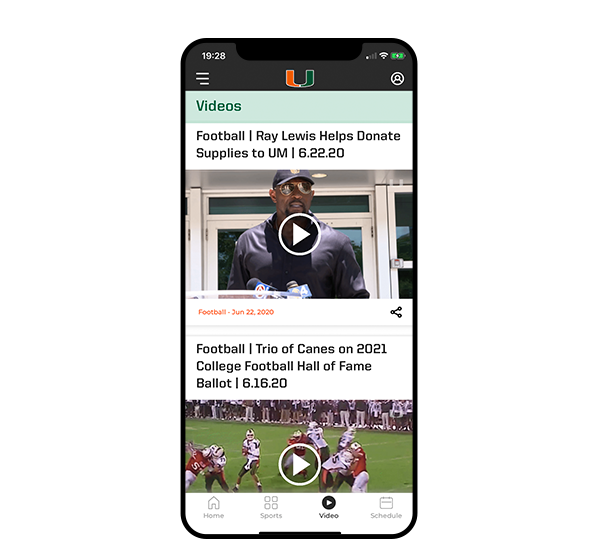 VIP Access
Enjoy behind-the-scenes access to the Canes that nobody else has! In-depth articles, results, and videos personalized for your favorite Miami teams, players, and alumni.