Be a part of the new Miami and join the movement today
Give today for an exclusive opportunity to leave your legacy inside the Miami Hurricanes Football Program. With a $5,000 gift to benefit Miami Football and The New Miami Fund, your name will be etched on one of the player chairs in the Edgerrin James Football Team Auditorium.
Your gift toward The New Miami Fund is tax-deductible and can be made either in full or over 5 years. Each gift will receive name recognition on a custom leather U chair in the Edgerrin James Football Team Auditorium as well as a photo of the personalized chair and a personal letter from Coach Manny Diaz upon completion.
Your Name Could Be Here…Only 175 Chairs Available!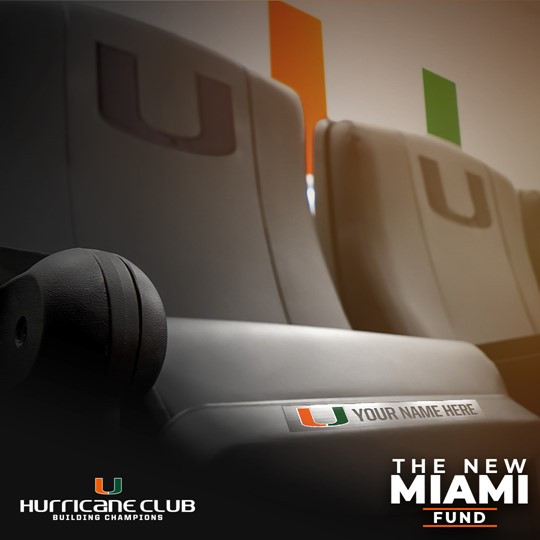 Edgerrin James Football Team Auditorium Renderings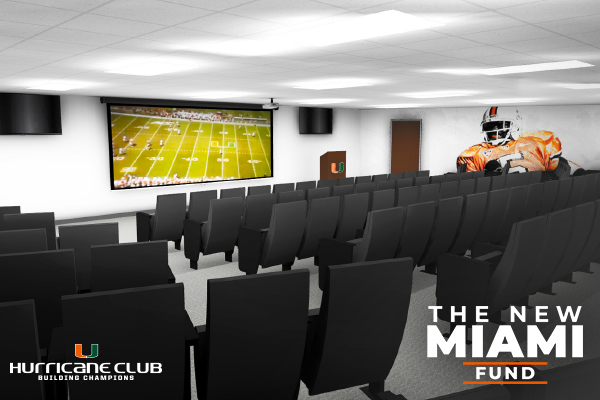 Additional naming opportunities within the newly renovated Hurricane Football complex are available! For more information regarding the Edgerrin James Auditorium or other naming opportunities, please contact the Hurricane Club at 305-284-6699.