University of Miami Athletics
Kevin Kroboth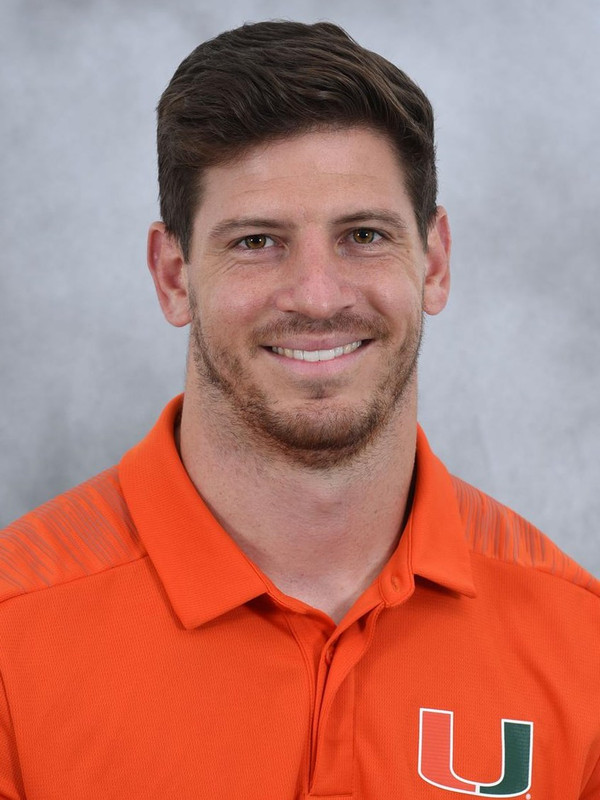 Kevin Kroboth is entering his first season as an assistant strength and conditioning coach for the Miami Hurricanes football program.
Before Miami, Kroboth worked at Baylor University for two seasons (2017 -2018). He served as an athletics performance coach with the Baylor football program during his time there.
Kroboth went to Baylor after spending five seasons at his alma mater Temple University. His last three years (2014 -2016) he served as an assistant strength and conditioning coach prior to his first two seasons as a graduate assistant.
The Temple football letterman was a member of two bowl teams with the Owls and a member of the school's all-time winningest senior class. A 2011 All-Mid-American Conference honoree at safety, Kroboth started all 13 games as a senior, one of only nine Owls to start every game. He finished the 2011 season second in tackling with 76 stops, a team-best seven break-ups, and three interceptions. Kroboth played in the 2011 Casino Del Sol All-Star Game following his senior season and was a free agent for the Oakland Raiders. He was named the team's 2008 Special Teams MVP as a true freshman.
The Nazareth, Pa., native earned both bachelors and master's degrees from Temple University.