University of Miami Athletics
Cory Kaplan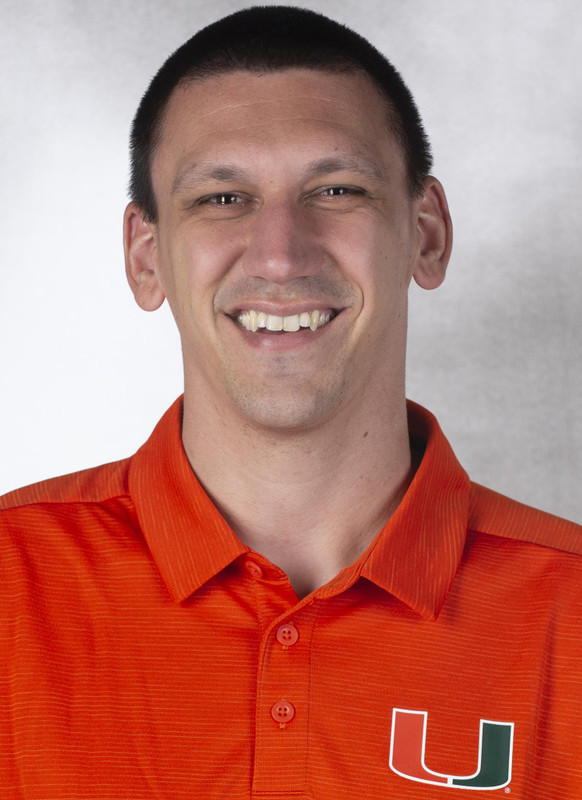 Cory Kaplan joined the University of Miami in July 2019 as an assistant athletic trainer and works with the Hurricane men's basketball team.
Before coming to Coral Gables, Fla., Kaplan spent three years at Florida Atlantic University, where he served as the athletic trainer for the Owls' men's basketball, men's golf and women's golf teams. Kaplan was also responsible for the clinical education of all FAU athletic training students, as well as the professional development of the graduate assistants.
Kaplan holds corrective exercise specialist, blood flow restriction and functional movement screening certifications. He graduated from the University of Florida with a bachelor's degree in athletic training and aided the Gators' 2012-13 men's basketball team on its run to the NCAA Elite Eight.
In addition, Kaplan earned a master's degree in kinesiology and sport administration from Louisiana Tech in 2016. While there, he primarily worked with the Bulldogs' football, men's basketball and women's basketball programs, while assisting with other teams.
A Miami-Dade County native, Kaplan and his wife, Rachel, both hail from nearby Kendall, Fla.