University of Miami Athletics
Alyssa Tolentino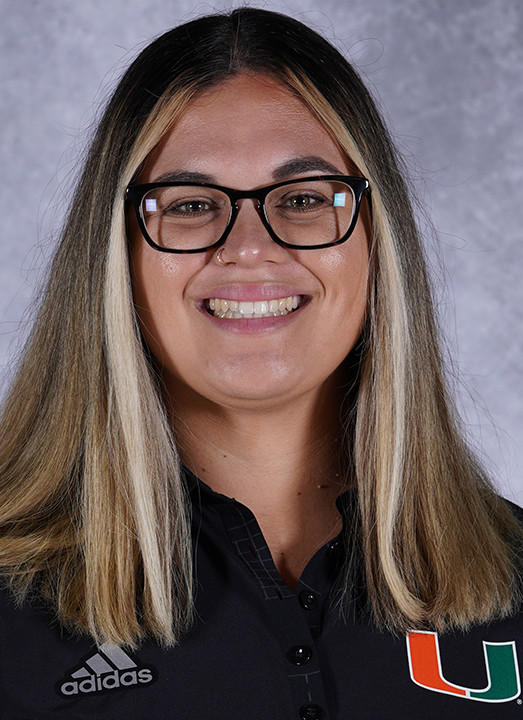 Alyssa Tolentino joined the University of Miami in October 2020 and worked with the Hurricanes' with the rowing team. In July 2021, she transitioned to serving as the head athletic trainer for the volleyball program.
A native of Georgia, Tolentino received her Bachelor's of Science in Athletic Training with a concentration in psychology at The University of Alabama in 2018. Tolentino then spent the next two years working as a graduate assistant at the University of Hawaii, primarily dealing with the school's football and women's beach volleyball teams.
Tolentino graduated from Hawaii with a master's degree in kinesiology and rehabilitation science in 2020.