Chick-fil-A Kickoff Game
In previous years, Head Coach Manny Diaz has stated that college football does not offer preseason warm-up games to give an insight into what a team will look like once the players and coaches take the field. But one thing is clear about the 2021 season; the Miami Hurricanes will learn about themselves when they face one of the nation's elite powerhouse programs.
Ticket Information
The Hurricanes open their season at Mercedes-Benz Stadium in Atlanta against the defending National Champions Alabama on Saturday, September 4th at 3:30pm.
Ticket Prices
Upper Level: $125
Lower Level/Mezzanine: $250
Did You Know?  
Hurricane Club members receive priority access to select game tickets.  
Not a member or want to improve your priority? 
Already a season ticket holder or Hurricane Club member?
Priority is organized based on tenure and historical giving within each tier. The dates below reflect when tickets will go on sale for each respective group via email.

Tier 1: June 8
Golden Cane Society and Luxury Suite Members

Tier 2: June 14
Season ticket holders who give a Student Impact Donation (min. gift of $100)

Tier 3: June 17
Season ticket holders who do not give a Student Impact Donation OR Student Impact Donors that do not purchase season tickets.
Mobile App User Presale: June 21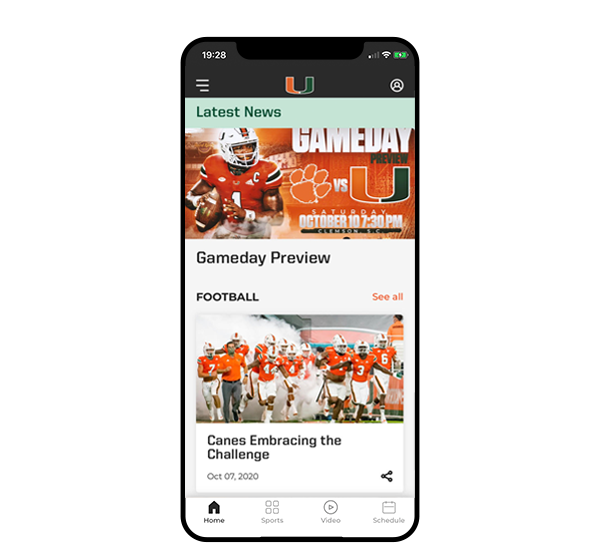 Not an app user? Download today!
General Public On-Sale: June 22
Frequently Asked Questions